Design and Construction Services
Our services include commercial tenant finish out, restaurants, office/warehouse, fitness centers, retail stores, travel centers, and exterior renovations.
Design-Build
The Alliance Construction Group can be your single source for all your design and construction needs. We can combine design and build functions by working directly with a project design team to maximize communication, minimize confusion and put your entire project on the fast track to completion. It is the fastest, most efficient, and most cost-effective building process available.
---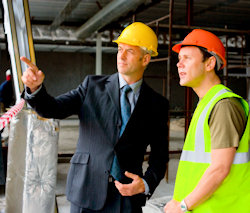 Construction Management
By hiring The Alliance Construction Group for your construction management services, you'll receive cost-efficiency, quality control and representation of your best interests. We manage complex on-site activity to ensure cooperation among the entire design-build team and work on tight schedules and budgets. Construction Management brings professional expertise and knowledge to deal directly with your construction needs to streamline the entire construction process.
---
General Construction
The Alliance Construction Group works with the owner and/or owner's architect to provide you with quality construction services. Whatever you're looking for, we will help find the perfect solution for your project as well as your budget.
---
Commercial Roofing
The Alliance Construction Group provides full service commercial roofing including: TPO, built-up, spray coating/waterproofing, architectural metal, modified bitumen, and EPDM.
---
We also provide:
General Contracting Services
One on One Consulting
Commercial Building Shells
Tenant Finishes
Ground Up Construction
Shopping Centers
Custom Built Homes
Site Work and Utilities
Land Development
Metal Building Fabrication
Renovations
Storm Damage
Competitive pricing within your budget